There are three workers under your control. Those workers act on your behalf. They do all the dirty work: extract raw materials, carry cargo, construct and repair buildings, produce tools or refine materials. You can give tasks to your worker or make him work for another player. Using tools or vehicles will offer even more opportunities and enable work to get done faster. To control the worker, click on the proper icon.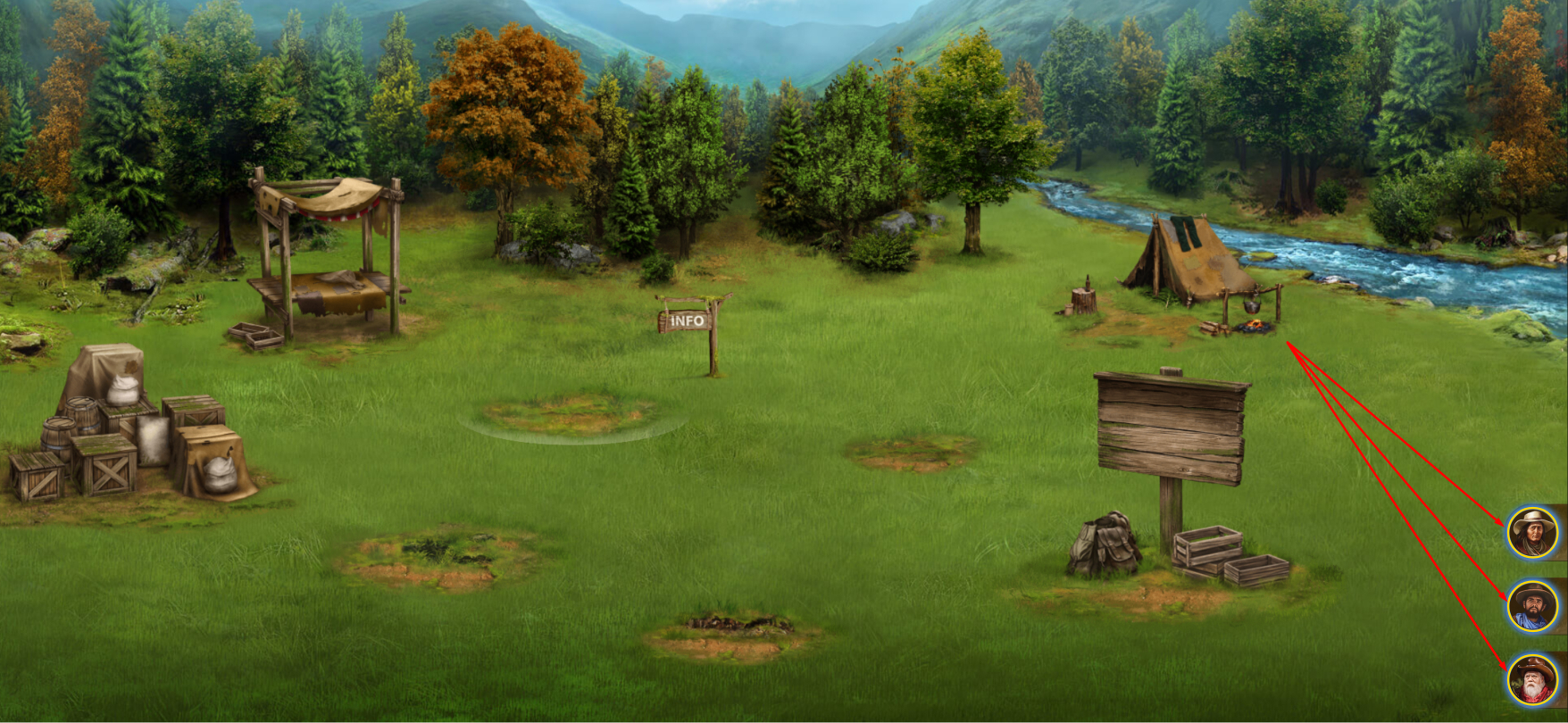 In "Сharacteristics" tab you can look at the characteristics of your worker: movement speed, load capacity, his energy, university diplomas, find out where the worker is located, what he is doing and who his owner is. Also, you can rename your worker if you want to.
Every worker has a "Backpack", where he stores raw resources, materials, and tools. The capacity of the backpack is limited - 30 kg and 8 slots. Besides the backpack, the worker can carry one tool in each hand and drive one vehicle. Click on the Backpack tab to learn what raw resources, materials, and tools the worker is carrying, move some stuff from the backpack or put something in it. To make the worker fulfill the task with some tool, move a tool into his hand (the boxes on the far left). If your hands are full, first select the unnecessary tool, then click the "Put aside" button.