Manufactory is the place where you can use metal blanks, wooden handles, nails, and other crafts to produce different small hand tools for building maintenance and utensils for the coffee making industry. A handy nail puller or a durable kettle are necessary in each household.
Construction process consists of 3 stages. Complete these stages to get the finished building. First, make sure that you have all the required resources and materials to start the construction process. You can hire additional workers if you don't have enough free hands or necessary tools. Create an order to do so.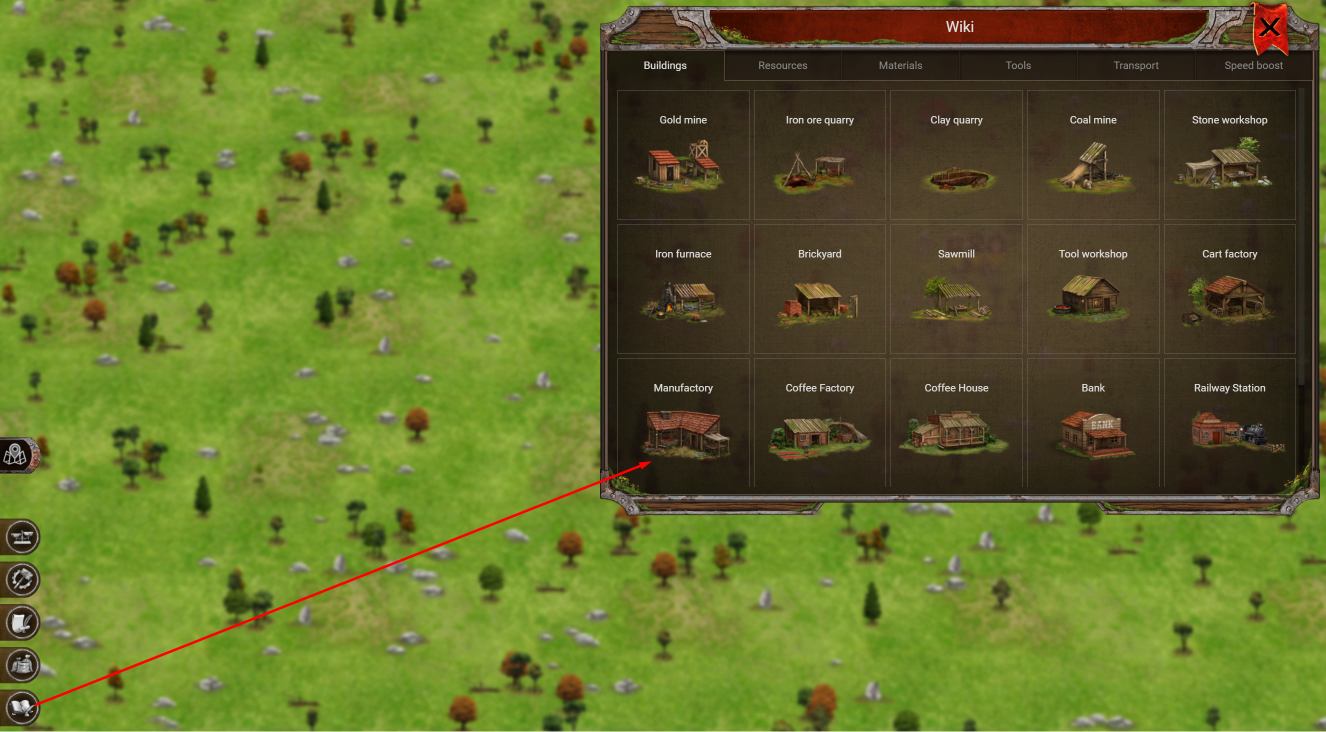 Below you can see Manufactory construction stages.