A Plot NFT certifies a player's right on a specific plot with stated coordinates. Open the "Account" window, go to the "Assets" tab, choose the land or other NFT assets you would like to use in the game, confirm your action. Activating this NFT in the game, the player gets access to this plot and ownership of its resources without any further rental payment required. If the player decides to sell his plot on the market, he has two options: to withdraw the plot's NFT and then sell the NFT on the market or sell the plot on the in-game auction of plots. After the deal is set, ownership of the plot NFT will be automatically transferred to a new owner.
Click "Activate Asset" to put your land into play.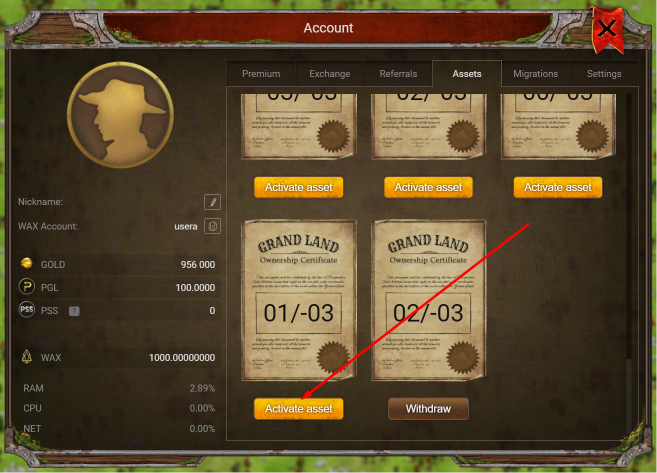 To withdraw your NFT asset press "Withdraw"