Prospectors Gold is not just the most valuable resource, but also an in-game currency. The Prospectors world is functioning due to the laws of free economics, i.e., the prices are formed according to the supply & demand ratio. All the inner game relations require the use of gold. Players buy and sell goods for gold, pay salaries to the hired workers, handle rent and taxes, all with gold. The same gold is mined in the gold mines. The external representation of gold is PGL at the rate of 1000:1.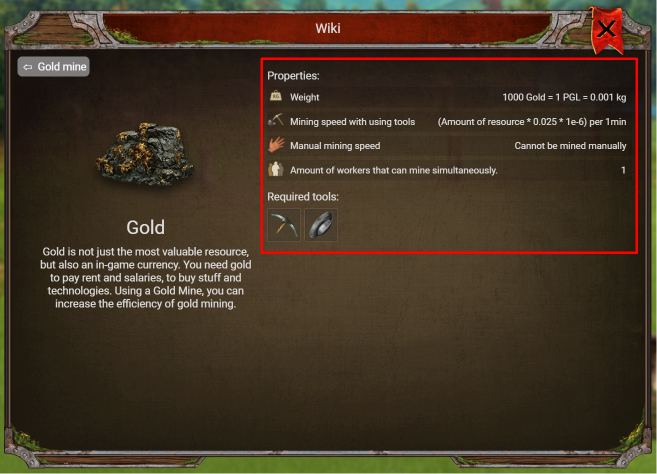 You can always put additional funds in the game by converting PGL into gold or vise versa. For that, find the menu "Account" in the right top corner of the window. In the tab "Exchange", you can put PGL in the game by converting it into game gold and vice versa.
The exchange rate is 1PGL = 1000 gold.